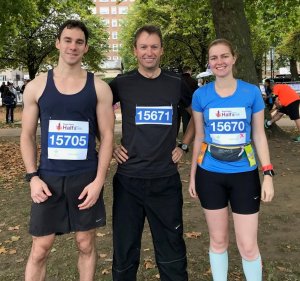 Over £9,670 has been raised so far by runners from across the legal profession who took part in the Royal Parks Foundation Half Marathon on Sunday 8 October 2017, in aid of JUSTICE.
Research has found that less than half of people in England and Wales have confidence in the effectiveness of the justice system. The money raised by TeamJUSTICE will support 'What is a trial?' – a new JUSTICE Working Party set up to help change this, as well as our other work.
There is a disconnect between professional court users and members of the public engaged in the trial process. Legal processes and constructs can be confusing and distressing, yet little effort has been made to truly address this. What is a trial? aims to improve the participation of court users in their own proceedings, from which they are often excluded by what JUSTICE considers to be overly legalistic processes.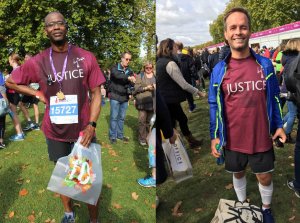 The race brought together runners from across the legal profession, representing Brick Court Chambers, Simmons & Simmons LLP, Blake Morgan LLP, Debevoise & Plimpton LLP, Katten Muchin Rosenman UK LLP and Berwin Leighton Paisner LLP, all working together to support JUSTICE.
Brick Court Chambers are the lead fundraisers so far, bringing in over £3,680.
Congratulations to the speedy Simmons and Simmons LLP team which included the three fastest TeamJUSTICE runners: Amy Cook, Alix Boberg and Elizabeth Chittenden.
JUSTICE is extremely grateful to all our runners and everyone who has supported them.
Donate in support of TeamJUSTICE here, or search for a specific runner
Five reasons to support TeamJUSTICE in the Royal Parks Foundation Half Marathon
Find out more about the What is a trial? Working Party