Chair
Peter Binning is a Partner at Corker Binning and is one of the country's leading criminal law practitioners.
Peter has been a member of the JUSTICE Board since 2015, having previously served from 1999 – 2002. Prior to this, he was a long standing Council member and served on our Finance Committee. Peter is a member of our Development Board.
Board members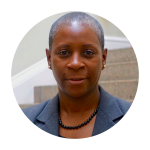 I. Stephanie Boyce is a previous President of the Law Society of England and Wales (March 2021 – October 2022), where she was the 177th, the sixth female and the first black, first person of colour to become president. I. Stephanie has chaired, or been a member of, several high-profile organisations, made appearances before Parliamentary committees (Justice Select) and engaged with Ministers in all parts of the United Kingdom and abroad. She holds a Master of Laws in public law and global governance from King's College London. A Fellow of the Chartered Governance Institute and a Fellow of the Society of Leadership Fellows, an Honorary professor of King's College, Dickson Poon School of Law and hold two Honorary Doctorates from Keele University and the University of East London. I. Stephanie was elected to the Board in 2022.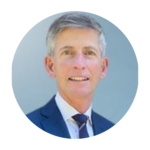 Patrick Corr is a partner at Faegre Drinker Biddle & Reath LLP in London. He has extensive experience in both contentious and non-contentious corporate recovery and turnaround matters. Patrick is a former member of Co-operation Ireland, a non-political and non-denominational charity dedicated to peace and reconciliation in Northern Ireland and the Republic of Ireland. Patrick has been a member of the JUSTICE Board since October 2018.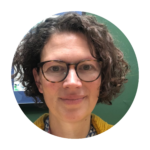 Naomi Creutzfeldt is a Professor of Law and Society at the University of Kent where she teaches public law and research methods in law. She is currently working on a Nuffield funded project understanding the court modernisation process, COVID-19 and its effects on vulnerable people. Before this, Naomi worked at the Universities of Westminster and Oxford. Her interests in administrative and civil justice systems and ADR (as pathways of informal dispute resolution) have a broader scope, addressing questions of access to justice, vulnerability, and consumer protection. Naomi is a member of the Common Room at Wolfson College (Oxford), the Dispute Resolution Ombudsman standards board, the Peer Review College UKRI and a civil and commercial mediator. Naomi was elected to the Board in October 2018.
Alastair Livesey is a senior lawyer at Shearman & Sterling, where he acts as counsel in a range of high-value international arbitrations, litigations and white collar/regulatory matters. Al also regularly advises on public international law and business and human rights matters, and has assisted clients to develop and benchmark their ethics and compliance programmes. Al previously worked at the International Criminal Tribunal for the Former Yugoslavia and for several law reform and human rights organisations, including JUSTICE. He has previously served on the Board of Bail for Immigration Detainees, and sits on the Legal Advisory Board for Mermaids. Al has been a member of JUSTICE since 2013 and was elected to the Board in 2021.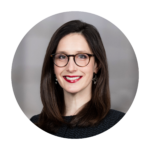 Jennifer MacLeod is a junior barrister at Brick Court Chambers, where she has a broad practice encompassing human rights and public law, EU and competition law, and commercial claims. She is called to the Bar in England, Ireland and New York, and worked for a number of international human rights organisations before coming to the Bar. Previously to serving on the JUSTICE board, she was for a number of years a founding director of Lawyers against Abuse, a charity providing legal support to victims of sexual assault in South Africa. Jennifer was elected to the JUSTICE Board in 2018.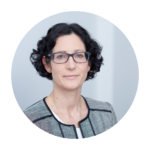 Sara Mansoori KC is a barrister at Matrix Chambers and an ADR Group Accredited Civil and Commercial Mediator. She practices in the field of media and information law, predominantly for claimants in libel, privacy and data protection claims. Prior to joining Matrix she was a barrister for 10 years at the media set, 5RB, and then a senior lawyer in the Ministry of Justice for two years. She has been active in legal social mobility and diversity projects. In the past Sara has been involved in several Legal Assistance Programmes with the Bar Human Rights Committee including a Judicial Visit to the Islamic Republic of Iran, a Library Resources Project in Sudan and Commercial Law Training Project in Sudan. Sara was elected to the Board in 2022.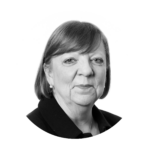 Dame Alison Saunders DCB is a qualified barrister and partner at Linklaters. Before joining Linklaters earlier this year, Alison was the most senior public prosecutor in England and Wales, as the Director of Public Prosecutions (DPP) and head of the Crown Prosecution Service (CPS), only the second woman to hold the post. Alison served as deputy legal adviser to the Attorney General from 2003 to 2005, returning to establish organised crime division of the CPS and serve as the chief crown prosecutor for London from 2009 to 2013. She previously sat on the Sentencing Council. Alison has been a member of JUSTICE since 2018, when she was appointed to the JUSTICE Council. Alison was elected to the Board in October 2019.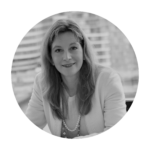 Rachel Sexton is a Partner and the Head of the Financial Services – Forensic & Integrity Services team at EY. Her team is comprised of compliance professionals, forensic accountants, internal auditors, data analysts, former regulators and former law enforcement professionals. Rachel has brought together this team from diverse disciplines to solve her clients' complex financial crime compliance issues and investigate incidents when they arise. Rachel has a BSc (Hons) in Business Administration and Accountancy from California State University at Northridge and is a US Certified Public Accountant. She has also earned Diplomas in Financial Crime Prevention and Anti-Money Laundering from International Compliance Training. She regularly speaks at conferences on financial crime compliance and investigations. She is also a Trustee Director for the Fraud Advisory Panel which is a non-profit organisation that champions best practice in fraud prevention, detection, investigation and prosecution, and advises people and organisations on how to best protect themselves against fraud. Rachel was elected to the Board in October 2018 and is our current Treasurer.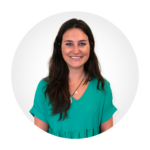 Alice Smith was a young Trustee for the membership charity Endometriosis UK from 2014- 2019, joining when she was 18 years old. She has recently joined the Trustee board for Astriid; a charity which bridges the gap between the millions of skilled people in the UK with long-term health conditions and the working world. She has also worked in in International Business Development as a Director for an award-winning tech head-hunter consultancy. Alice was elected to the Board in October 2022.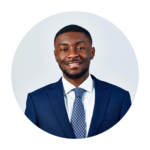 Christian Weaver is a barrister at Garden Court North Chambers where his practice encompasses inquests, public inquiries, actions against the state and parole board work. Having previously worked at INQUEST and Liberty and having been a member of the UK's delegation to the Congress of the Council of Europe, Christian has a broad and practical understanding of human rights, the rule of law and the justice system. Christian invests time educating the public on their legal rights and is author of 'The Law in 60 Seconds: A Pocket Guide to Your Rights'. He co-facilitated 'The Law in 60 Seconds Public Legal Education Conference' in collaboration with the legal charity, The Defendant and The University of Manchester. This was the UK's first public legal education conference. Christian is on the Management Committee of the Black Barristers' Network and is a trustee of The Defendant. Christian was elected to the Board in October 2022.