JUSTICE tries to influence the debate, not to control it. It can look critically at an issue and make suggestions, it can intervene in cases with thorough research that parties are unable to undertake, and it has influence with civil servants and MPs behind scenes. Its strength is in its unfailing objectivity. Scotland has much to gain from an organisation like JUSTICE.

Lord Hope, Launch of JUSTICE Scotland, July 2012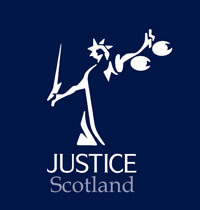 JUSTICE as the British Section of the International Commission of Jurists has endeavoured to consider the consequences of the justice system across the four jurisdictions of the UK, and in our early years had branches across the Commonwealth as well as in Scotland. Over time these groups became national organisations or were affiliated with the ICJ directly. The Scottish work was taken back in house as our staff compliment grew, but with devolution it was increasingly recognised that there was a need for focused work in Scotland.
In 2010 our work on a British Bill of Rights and on access to a lawyer during police detention led to the setting up of a Scottish Advisory Group. This was formalised in 2012 with the launch of JUSTICE Scotland. As of 2021, we are delighted to have two Scots qualified members of staff to assist in the development of our work in Scotland.
Nearly 10 per cent of our total membership is in Scotland and our work here is supported by the voluntary assistance of these members, overseen by our Chair, Almira Delibegović-Broome KC, and Vice-Chair, Seonaid Stevenson-McCabe.
We are also grateful for the strong relationships we have with the Faculty of Advocates, the Law Society of Scotland and other NGOs, as well as our corporate members, who continue to provide venues and other practical support to enable us to carry out our work.
We answer proposals for root and branch reform to the justice system in both criminal and civil areas.
We respond to government consultations and draft legislation.
We build relationships with other interest groups, civil society, lawyer organisations and parliamentarians.
We intervened in the Supreme Court case of Cadder regarding the rights of suspects.
Supporting the work of JUSTICE in Scotland has been really significant for us. As well as providing financial support, a number of our lawyers contributed their time and work to the project as volunteers. The project was both interesting and rewarding for all involved, contributing to the brilliant work JUSTICE does by supporting the rule of law and promoting access to justice. We look forward to working with JUSTICE in the future.

Jim Cormack KC, Partner Pinsent Masons