Date / time
Date(s) - 14/06/2021 - 16/06/2021
5:00 pm - 7:30 pm
Categories
'It was a privilege to attend the event and I thought it was really thought provoking and truly inspiring for me as a young female lawyer. The stories and advice shared today will resonate with me throughout my career."
– Inspiring Women Conference attendee 2019
 'So inspiring. Such energy, warmth, and sisterhood. Thanks for making it happen. I had a wonderful time.'
– Inspiring Women Conference attendee 2019
JUSTICE's second Inspiring Women's Fundraising Conference took place on the 14, 15 and 16 June 2021. Every penny from ticket sales supportedthe work of JUSTICE.
Over three evenings, nine successful women working in different areas of practice shared their stories of careers in the law, before taking questions from our audience. We have invited these speakers for their success, but also for their passionate and wholehearted approach to life.
This was an event for any woman who is, or aspires to, practice law, anyone who manages female lawyers, and anyone who wants to be a better ally for women in the workplace whilst supporting the work of JUSTICE. Unfortunately women continue to face particular bias and obstacles when advancing their careers in the law. Each evening explored challenges, celebrated success, and demonstrated the immense value of women as leaders in the profession.
Topics discussed included making difficult career moves, overcoming imposter syndrome, balancing work and children (triplets no less!), working and living abroad, managing mental health, negotiating a promotion and much more.
If you want to purchase recordings of the event, please email events@justice.org.uk.
---
Meet the panel:
Monday 14 June:  Lady Justice Rose DBE, Lisa Osofsky, Professor Nicola Lacey
Tuesday 15 June: HHJ Khatun Sapnara, Claire Walter, Felicity Gerry QC
Wednesday 16 June: Sandra Paul, Tessa Khan, Dame Vera Baird QC DBE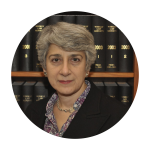 Lady Vivien Rose, Supreme Court Justice
Dame Vivien Rose, Lady Rose became a Justice of the Supreme Court on 19 April 2021.
Lady Rose took her first degree at Newnham College, Cambridge and a post-graduate degree at Brasenose College, Oxford. She was called to the Bar by Gray's Inn in 1984 and was in practice at Monckton Chambers for ten years. She was appointed Standing Counsel to the Director General of Fair Trading in 1992.
In 1995 she left private practice to join the Government Legal Service serving as a legal adviser on financial services at HM Treasury until 2001. In 2002 she was appointed to the Senior Civil Service and moved to the Ministry of Defence as Director of Operational and International Humanitarian Law. From 2005 to 2008 she was seconded to the Office of Counsel to the Speaker of the House of Commons.
In 2006 she was appointed to her first judicial role as a fee-paid Chairman of the Competition Appeal Tribunal. She was appointed to further tribunal posts and became a Recorder in the criminal jurisdiction, South Eastern circuit in 2010. In May 2013 Dame Vivien was sworn in as a High Court Judge in the Chancery Division. She was President of the Upper Tribunal (Tax and Chancery Chamber) between 2015 and 2018 and was a nominated judge of the Financial List from its inception. She was appointed to the Court of Appeal in January 2019.
---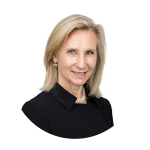 Lisa Osofsky, Director, UK Serious Fraud Office (SFO)
Lisa Osofsky became the Director of the Serious Fraud Office (SFO) in August 2018. She is responsible for the investigation and prosecution of serious and complex fraud, bribery and corruption in the United Kingdom. Before joining the SFO, Lisa Osofsky served as the Europe, Middle East and Africa (EMEA) Regional Chair of Exiger, a firm she helped build. In this role, she focused on the Anti-Money Laundering and sanctions monitorship of HSBC Bank and other financial institutions headquartered in Europe; she also conducted compliance, governance and investigatory work for various global companies. Lisa was the Money Laundering Reporting Officer and counsel at Goldman Sachs International (GSI) in London. Preceding her time with GSI, Lisa was the Deputy General Counsel and Ethics Officer of the FBI.
Lisa began her career in Chicago as a law clerk to federal judge James B. Moran; she then served as an Assistant United States Attorney (AUSA) in Chicago, focusing on corruption and white collar crime. She was posted to the SFO in London as a special assistant to the Fraud Section of the Criminal Division of the US Department of Justice (DOJ) and later served in DOJ's Office of International Affairs. She received her Bachelor of Arts degree, Phi Beta Kappa, magna cum laude, from Amherst College, and her Juris Doctor from the Harvard Law School. Lisa was called to the Bar of England and Wales in 1997 and is a bencher at Middle Temple. She received the 2019 ACFE Cressey award recognising her lifetime commitment to the fight against fraud.
---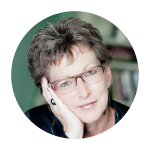 Professor Nicola Lacey, School Professor of Law, Gender and Social Policy, LSE
Nicola Lacey is School Professor of Law, Gender and Social Policy at the London School of Economics.
From 2010 until September 2013, she was Senior Research Fellow at All Souls College, and Professor of Criminal Law and Legal Theory at the University of Oxford.  She has held a number of visiting appointments, most recently at Harvard Law School and at New York University Law School.  She is an Honorary Fellow of New College Oxford and of University College Oxford.  She is a Fellow of the British Academy, served as a member of the British Academy's Policy Group on Prisons, which reported in 2014, and was from 2014-2019 the Academy's nominee on the Board of the British Museum. In 2017 she was awarded a CBE for services to Law, Justice and Gender Politics and in 2018 she was awarded an Honorary Doctorate by the University of Edinburgh.
 Nicola's books include :
In Search of Criminal Responsibility: Ideas, Interests and Institutions (Oxford University Press, March 2016)
Women, Crime and Character: From Moll Flanders to Tess of the d'Urbervilles (Oxford University Press 2008) (The Clarendon Law Lectures)
The Prisoners' Dilemma: Political Economy and Punishment in Contemporary Democracies (Cambridge University Press 2008) (The Hamlyn Lectures)
A Life of HLA Hart: The Nightmare and the Noble Dream (OUP 2004). (Winner of the RSA's Swiney Prize 2004 and shortlisted for the James Tait Black Prize for Biography and for the British Academy Book Prize.)
Unspeakable Subjects: Feminist Essays in Legal and Social Theory (Hart Publishing 1998).
Nicola has been working in recent years with philosopher Hanna Pickard (Oxford Centre for Neuroethics and Princeton University) on the application of philosophical ideas of responsibility to criminal justice practices; and with political scientist David Soskice on the comparative political economy of crime, punishment and inequality.
---
HHJ Khatun Sapnara, Circuit Judge, East London Family Court and Kingston Crown Court
Her Honour Judge Khatun Sapnara is a Circuit Judge and Deputy High Court Judge.  She sits at East London Family Court and Kingston Crown Court, presiding over both criminal and serious family law cases. She was born in Bangladesh and attended state schools in England from the age of 7. She graduated with an LLB (Hons) from the London School of Economics (University of London) and has been awarded an Honorary Doctorate from Royal Holloway (University of London).
She practised as a barrister for 24 years and was recognised by the legal directories as a leading barrister in her field. She has served on committees of the Bar Council and also on the Family Law Bar Association.
Judge Sapnara was appointed to the Family Justice Council, a body of experts to advise government. She has advised two successive Prime Ministers and various other Ministers on family law issues. She was instrumental in the creation and drafting of the Forced Marriage (Civil Protection) Act 2007. She has chaired a Home Office Domestic Homicide Review and was a former Chair of Ashiana – the only dedicated forced marriage refuge in the UK. She has advised and served on boards of NGOs and charities such as Women's Aid, NSPCC, and Rights of Women.
Judge Sapnara sets test papers and sits on selection panels assessing applicants for judicial posts for the Judicial Appointments Commission. She has taught family law to judges at the Judicial College. She was elected as a Bencher of the Middle Temple and was appointed as a Judicial Role Model by the Lord Chief Justice in 2015.
---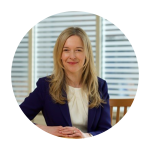 Claire Walter, Head of Dispute Resolution Paris-London at Crédit Agricole Corporate & Investment Bank
Claire read law at St Peter's College, Oxford University and qualified as a solicitor at Clifford Chance LLP in 1998. She began her career as an Insurance and Reinsurance Litigator, working on international arbitrations as well as domestic banking and insurance litigation and arbitration. In 2003, Claire moved to the Insurance and Reinsurance team at Mayer Brown LLP.
In February 2007 Claire joined the in-house legal team at the London branch of Crédit Agricole Corporate & Investment Bank, just a few months before the start of the global financial crisis. Claire became a Managing Director in 2010 and was promoted to the Head of Dispute Resolution Paris-London following her return from maternity leave in 2012.
The Dispute Resolution team currently consists of 12 people between the London and Paris offices and handles a variety of domestic and cross border contentious, advisory and regulatory matters.
---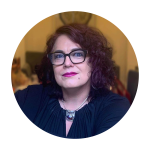 Felicity Gerry QC, Libertas Chambers, London and Crockett Chambers, Melbourne
Professor Felicity Gerry QC is admitted to the lists of counsel at the International Criminal Court (ICC) and the Kosovo Specialist Chambers (KSC) in The Hague, to the Bar of England & Wales and in Australia (Victoria and the High Court Roll). She has also had ad hoc admission in Hong Kong and Gibraltar. As an international QC she is regularly called upon to lead serious, complex, and sensitive trials and appeals at every level of court. Her cases and advisory work often involve an international or human rights element, including genocide, war crimes and crimes against humanity, torture, and environmental crime. She has a particular interest in the law on complicity and is well known for leading in the appeals of R v Jogee and R v Lewis and in similar appeals in Hong Kong and Australia.
She is widely published on issues relating to women & law, technology & law and reforming justice systems. She is an Ambassador for The Advocate's Gateway and ISS Australia and is the Editor of ANZSIL Perspective. Felicity is also Professor of Legal Practice at Deakin University, Melbourne where she is unit chair in the undergraduate and JD programs teaching 'Contemporary International Legal Challenges' – including War Crimes, 'Modern Slavery', Terrorism and Climate Change Law and she is involved in the clinical programs. She recently led the intervention for JUSTICE in the Shamima Begum appeals on the Prerogative and Human Trafficking issues.
---
Sandra Paul, Partner Kingsley Napley
Sandra Paul is a partner at Kingsley Napley and has over 18 years' experience in practice.
She has a wealth of experience in criminal and related litigation, conducting cases concerning sexual offences, murder, assault, the possession or use of firearms and the possession of drugs. The majority of her work concerns defending allegations of sexual offences, including international child abduction, allegations concerning the use of social media, high profile historical allegations, sexual assault, and cases involving human rights and sexual freedoms. Sandra's career has included discreet representation of high-profile individuals including politicians, bankers, music, sports, and media personalities. She works with clients in the UK and abroad, including allegations following the #MeToo campaign.
She is a leader in the field of youth crime, with a particular passion for working with children and young adults. Sandra is also a founder member of Women in Criminal Law, and since 2014 has been a committee member of London Criminal Court Solicitors Association.
Sandra recently chaired JUSTICE's Tackling Racial Injustice: Children and the Youth Justice System Working Party.
---
Tessa Khan, Founder of Uplift
Tessa is an international climate change and human rights lawyer and campaigner. She is the founder and Director of Uplift, a new organisation supporting a just transition away from fossil fuels in the UK. Before founding Uplift, she was a co-founder and Co-Director of the Climate Litigation Network, a project of the Urgenda Foundation, which supports ground-breaking climate litigation around the world.
She has spent 15 years supporting movements for human rights around the world and has served an expert advisor to UN human rights bodies. She is a trustee of Global Greengrants Fund UK and a member of the Steering Committee of the Fossil Fuel Non-Proliferation Treaty. She was named by TIME magazine in 2019 as one of fifteen women leading the fight against climate change and is an awardee of the Climate Breakthrough Project.
---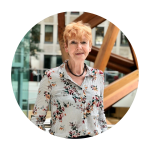 Dame Vera Baird QC DBE, Victim's Commissioner
Appointed on 24 June 2019 for a three-year term, Dame Vera is responsible for championing the interests of crime victims and witnesses and reviewing the operation of the Victims Code of Practice (the Code).
As Commissioner, she regularly meets heads of Criminal Justice agencies, Ministers, Chief Constables, Police and Crime Commissioners, victim organisations, Parliamentarians and voluntary groups. She will undertake reviews into victim services and report on how agencies are complying with the Code.
Dame Vera is the former Police and Crime Commissioner for Northumbria (2012-19). She previously spent much of her working life as a criminal barrister. She was called to the Bar in 1975 and took silk in 2000. She served as Labour MP for Redcar from 2001 to 2010. She was a Government Minister from 2006 to 2010 and Solicitor General from 2007 to 2010 – the House of Common's most senior law officer. As Solicitor General she was closely involved in criminal justice policy and legislation and is particularly proud of her role in taking the Equalities Act 2010 through its House of Commons stages.
In 2017 she was appointed Dame Commander of the Order of the British Empire (DBE) for services to women and equality.