Date / time
Date(s) - 06/07/2022
6:30 pm - 8:30 pm
Location
Macfarlanes LLP
Categories
6 July 2022 | Macfarlanes LLP
6:30pm (registration from 6pm)
The vast expansion of global sanctions brings with it a range of pressing issues, from the absence of legal guidance on such measures, the influence of national regimes, and the limitations and effectiveness of sanctions as a tool. Join JUSTICE and Macfarlanes for a discussion addressing the increasing use of sanctions as a legal tool, the range of circumstances in which they might be used and their effectiveness.
Chaired by the former UK Secretary of State for Justice, David Gauke, our panel includes Rachel Barnes QC (3 Raymond Buildings),  Neill Blundell (Macfarlanes), Professor Surya P. Subedi QC OBE, DCL (University of Leeds), and Katherine Wilde (Head of Wider Sanctions Policy and Litigation in the Sanctions Directorate at the Foreign, Commonwealth and Development Office).
This event is part of the JUSTICE Ukraine Series, discussing the legal aspects and implications of the ongoing crisis. This event will take place under the Chatham House rule.
This event has sold out – to join the waiting list, please email events@justice.org.uk.
---
Chair: David Gauke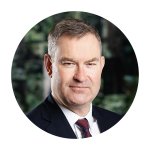 David Gauke is Head of Public Policy at Macfarlanes. David was a solicitor in the firm from 1999 to 2005 specialising in financial services regulation. In 2005, David left Macfarlanes when he was elected Member of Parliament for South West Hertfordshire, becoming a Shadow Treasury Minister in 2007. On the formation of the Coalition Government in 2010, he was appointed as the minister responsible for the tax system, first as Exchequer Secretary to the Treasury and then, from 2014, as Financial Secretary to the Treasury.
In 2016, David was appointed Chief Secretary to the Treasury where he attended Cabinet and had responsibility for public spending. In 2017, he was promoted to Secretary of State for Work and Pensions and in January 2018 he was appointed Secretary of State for Justice and Lord Chancellor, becoming the first solicitor to become Lord Chancellor.
David left government in July 2019. He provides strategic support to our clients across a wide range of public policy issues including the UK's future trading relationship with the EU and the implications of the Covid-19 pandemic. He is an Honorary Fellow of St Edmund Hall, Oxford, an Honorary Freeman of the City of London and an Honorary Bencher of Middle Temple.
Rachel Barnes QC
Rachel Barnes QC (3 Raymond Buildings) is a recognised market leader in sanctions law. As an English barrister and US attorney, she is uniquely placed to advise on UK, EU and US sanctions regimes and has a wealth of experience from specialising in this area for many years. She is known for her strategic approach in dealing with regulators and other third parties in cases involving alleged sanctions breaches and in assisting companies to comply with sanctions laws and regulations and export controls, particularly in large cases across multiple jurisdictions. She is "pragmatic, hands-on, easy to work with, always available and someone who is able to quickly become one of the team" (Chambers UK 2020: sanctions).
In addition to her criminal/regulatory and corporate sanctions work, Rachel is currently advising a number of civil society organisations on use of sanctions as a tool for human rights accountability and the UK's post-Brexit autonomous human rights (global Magnitsky) sanctions framework. Rachel has acted for clients challenging their designation under international sanctions programmes before the English High Court, in the EU and the UN Security Council Ombudsperson.
Rachel regularly speaks on sanctions related matters. She has taught a masters course at LSE on the Law and Policy of Economic Sanctions and was awarded her PhD from Cambridge University for her study of UN Security Council's use of economic sanctions.
Neill Blundell
Neill Blundell is head of the Macfarlanes' corporate crime and investigations practice. He is a specialist white collar defence and criminal investigations lawyer who advises both individuals and corporates on compliance, pre-investigations, investigations and prosecutions conducted by agencies such as the SFO, FCA, CMA, HMRC, NCA, Civil Aviation Authority and the CPS. He also assists in multi-jurisdictional investigations involving agencies such as the European Anti-Fraud Office (OLAF) and the FIOD (Netherlands), the US Department of Justice, the US Securities & Exchange Commission and the Federal Bureau of Investigation.
Neill has significant experience of acting for clients (both corporates and individuals) facing criminal investigations and prosecutions. He has been involved in some of the highest profile bribery investigations into BAE, Rolls-Royce and Airbus, as well as benchmark rigging (LIBOR) and the investigation into Barclays regarding the 2008 fund raising. He is also an expert on building anti-fraud, anti-bribery and Criminal Finance Act compliance programmes and in providing the training for clients in anti-fraud and culture awareness.
Professor Surya P. Subedi QC, OBE, DCL
Professor Surya P. Subedi QC, OBE, DCL is Professor of International Law at the University of Leeds and Barrister at Three Stone Chambers, Lincoln's Inn, London. He has advised a number of governments on international legal matters and acted as a counsel in cases before the international courts and tribunals, including the International Court of Justice. He has published extensively in international law, including a book entitled 'Unilateral Sanctions in International Law' (Hart Publishing, Oxford, 2021). He holds a DPhil from the University of Oxford and was awarded the highest academic accolade of Oxford – the degree Doctor of Civil Law (DCL) – in 2019 in recognition of his contribution to the development of international law and the advancement of human rights.
He was elected to the Institut de Droit International in 2011 and made a Membre Titulaire in 2015. He has served as the United Nations Special Rapporteur for human rights in Cambodia between 2009 and 2015. He has been an expert member of the Task Force on Investment Policy of the World Economic Forum in Davos.
Katherine Wilde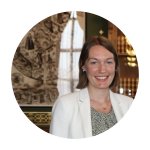 Katherine Wilde is Head of Wider Sanctions Policy and Litigation in the Sanctions Directorate at the Foreign, Commonwealth and Development Office (FCDO).
Her previous roles include Private Secretary to the Foreign Secretary and Head of the Syria international engagement team, as well as postings to Brussels and Beirut. Prior to joining FCDO she trained at Baker McKenzie.