Date / time
Date(s) - 24/09/2020
1:00 pm - 2:00 pm
Categories
We are delighted to invite you to the second round of the JUSTICE members-only webinar series titled 'Career Conversations'. Over the course of this series you will have the opportunity to hear from a range of excellent speakers from the JUSTICE membership, sharing their various paths into and through the law.
On Thursday 24 September we welcome Thalia Maragh as our speaker.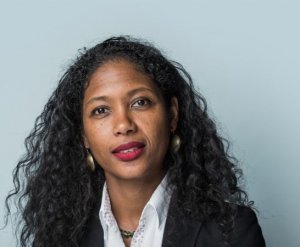 Thalia Maragh was called to the Jamaican Bar in 1999 where she maintained a mixed criminal and civil liberties practice at the private bar. She defended in cases ranging from murder, firearm offences and sexual offences. Thalia also worked as the staff attorney for The Independent Jamaican Council for Human Rights (a Jamaican based human rights NGO) from 2005/6 before pursuing an LLM in international crime and human rights at King's College London. In 2009 she was called to the Bar in the England and Wales, and later in 2017 in the Turks and Caicos Islands. She worked at Birnberg Peirce and Partners before transferring to the Bar in 2009.
Booking
As a JUSTICE member you can book your place in the members area here. If you are not a JUSTICE member yet you can sign up here and receive access to all our exclusive events.