Date / time
Date(s) - 26/05/2021
5:30 pm - 7:00 pm
Categories
It has been just over a year since JUSTICE published Increasing Judicial Diversity: An Update, which shone a particular light on the continued appointment of an overwhelmingly white senior judiciary.
This new event discussed why racial diversity in the senior judiciary matters, the obstacles to the appointment of Black, Asian and Minority Ethnic judges, and will explore what can be done to increase the appointment of candidates from racial minorities.
Our panel included Dame Ingrid Simler (Head of Equality and Inclusion for the judiciary), Nkumbe Ekaney QC (1GC, a Deputy High Court Judge), Maya Sikand QC (Doughty Street), HHJ Anuja Dhir QC (Judicial Appointments Commission Commissioner), and Stephanie Boyce, (President of the Law Society of England and Wales), and was chaired by Andrea Coomber, Director of JUSTICE.
This free event was for JUSTICE Members – join JUSTICE today.
Members can watch the recorded discussion on the members' area.
---
Meet our panel
Dame Ingrid Simler
Dame Ingrid Simler was called to the Bar by Inner Temple in 1987, having read law at Cambridge University and completed a post-graduate diploma in EU law at the Europa Institute, University of Amsterdam. She practised at the Bar at Devereux Chambers (where she became Head of Chambers before becoming a judge). She was appointed to the Attorney General's Civil Panel A in 2001 and as Junior Counsel to the Inland Revenue (Common Law) in 2002. She took Silk in 2006.
In 2002 she was appointed Recorder on the SE circuit. She was appointed as a Deputy High Court Judge in 2010. She became a Judge of the High Court (Queen's Bench Division) in October 2013. In January 2015 she was appointed President of the Employment Appeal Tribunal for a three-year term which ended on 31 December 2018.
Having served as High Court Liaison Judge for Diversity, she was appointed chair of the Diversity Committee of the Judges Council in 2019. She is also a member of the Civil Executive Team chaired by the Deputy Head of Civil Justice, reporting to the Master of the Rolls. She was sworn in as a Lady Justice of the Court of Appeal in June 2019.
---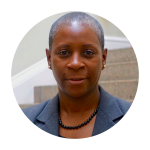 Stephanie Boyce
Stephanie Boyce is the 177th, the sixth female, the first black office holder, the first person of colour, and the second in-house solicitor in almost fifty years to become President of the Law Society of England and Wales.
Stephanie was admitted as a solicitor in 2002 and has a wealth of experience in corporate governance, regulatory frameworks and professional regulation.
Stephanie holds a Master of Laws in public law and global governance from King's College, University of London and is a Fellow of the Chartered Governance Institute. Stephanie is a Council member of the Law Society of England and Wales representing the Women Lawyers Division, Chair of the Strategic Litigation Group and member of the Board of the Law Society, a solicitor member of the Joint Tribunal Service and holds a number of statutory appointments with her local authority.
Stephanie has recently been appointed to the HM Treasury and the Department for Business, Energy and Industrial Strategy (BEIS) commissioned – independent taskforce to boost socio-economic diversity at senior levels in UK financial and professional services.
In 2020 Stephanie was voted on to the Governance Hot 100's Board Influencers and made the Powerlist's 100 Most Influential Black People in the UK in 2021.
---
HHJ Anuja Dhir QC
HHJ Anuja Dhir was born in Scotland in 1968. She attended a state school and then Dundee University. She graduated in 1988 with an LLB in English and Scottish Law. That year Anuja joined Gray's Inn, and was awarded a Gray's Inn scholarship. She took the Bar exams in 1989.
Anuja practiced at the Bar for 23 years. She developed a broad practice in crime and public law. In 2007, Anuja was appointed as a special advocate in national security cases. In 2010, Anuja took silk and was appointed as a bencher of Gray's Inn. In 2012 Anuja was appointed as a Circuit Judge.
In 2017, at the age of 49, Anuja was appointed as the first non-white Old Bailey Judge. She is currently a commissioner on the Judicial Appointments Committee and is authorised to sit in the Court of Appeal Criminal Division.
Anuja has taught advocacy and been involved in training students and barristers all over the world for over 20 years. For example, India, Zimbabwe, South Africa, Cyprus, Shri Lanka, Jamaica, Bhutan, Singapore, Malaysia and Bermuda. From 2007 – 2010 she was head of teacher training for Gray's Inn. Anuja was Master of Students for Gray's Inn from 2011- 2013, Master of debates from 2017-2018, Head of Vulnerable Witness training in 2017 and Master of Outreach in 2019.
In 2017 she was featured in Vogue Magazine as one of the 25 most influential women in the UK and was named as Woman of the Year by Asian Media Group. Shortly after her appointment to the Bailey she was interviewed on Woman's Hour, the Times Newspaper and Dyslexia Scotland (Anuja is dyslexic and has two dyslexic children).
In 2018 Anuja was awarded an honorary doctorate by Dundee University. She was appointed as a judicial commissioner for the Judicial Appointments Commission and was authorised to sit as a judge in the Court of Appeal Criminal Division. Anuja is a freeman of the City of London and is member of the  Haberdashers. In 2019, Anuja was appointed as a member of the LSO advisory board. From 2017-2020, she was a governor of the City Academy Hackney and in 2019 she was appointed as a governor of the new Haberdasher school, Borough Academy. In 2020 she was appointed as a trustee for the Mansion House Scholarships. In 2022 she as appointed onto the board of A Place 2B, a mental health charity.
Anuja was named in the GG2  2020 Asian Power List as the 19th Most Influential Asian in the UK.
---
Nkumbe Ekaney QC
Nkumbe is joint Head of Chambers at 1GC Family Law. He has an extensive High Court practice which encompasses all areas of Children Law. More specifically, he regularly acts in complex cases concerning serious allegations of non-accidental injury, including death, FII, sexual abuse and chronic neglect of children. He is particularly adept at dealing with the highly complex medical evidence which these cases often involve.
Nkumbe has acted for minority and immigrant parents accused of ritualistic abuse, as well as other forms of abuse justified on cultural and religious grounds, such as radicalisation. He was Leading Counsel for the father in the leading FGM case of B&G (No 2) [2015] EWFC 3.
In Private Law, Nkumbe's practice includes cases which contain allegations of serious physical, emotional or sexual abuse of children by their parents.
Nkumbe has been ranked as a Leading Individual in Legal Directories since 2008. He is renowned not only for the thorough way in which he approaches these sensitive cases, but for his relaxed, charming and yet polished advocacy style and his excellent client-care. He has been a Deputy High Court Judge since 2017.
---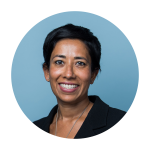 Maya Sikand QC
Maya is ranked in Tier 1 for Civil Liberties in the Legal 500 and ranked in Band 1 for Police Law in Chambers & Partners. She was shortlisted for Civil Liberties and Human Rights Junior of the Year by Legal 500 UK Awards 2020, and Public Law Junior of the Year by Legal 500 UK Awards 2018.
Maya has established her career across both public and private law claims with a commitment to providing a voice to the marginalised. She started her working life as an advocate and campaigner for women and girls fleeing domestic violence, sexual abuse, forced marriages and other exploitation in the NGO sector. She began her legal career as a paralegal in a leading firm of solicitors before embarking on crime and human rights pupillages at Two Garden Court and Doughty Street Chambers. This invaluable experience means that she brings an intersectional approach to her legal work.
She is an editor of the leading criminal textbook Archbold and a contributor to Human Trafficking and Modern Slavery: Law and Practice (Bloomsbury Professional, Second Edition, 2020) (see publications below). She sits as a Recorder (in Crime).