11 February 2015
An exclusive JUSTICE member event.
Hosted by Baron Judge PC QC and Baroness Kennedy of The Shaws QC in the Great Hall at Middle Temple.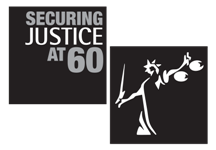 An Evening with Hilary Mantel: Middle Temple 11 February 2015
Double Booker prize winning author, Hilary Mantel will read from Wolf Hall and Bring Up the Bodies, bringing to life one of the most complex characters of Tudor England, Thomas Cromwell.
These are exclusive events for JUSTICE members and their guests. Tickets cost £50 and all profits go to the Securing JUSTICE at 60 Appeal.
If you are not yet a member of JUSTICE and would like to join us, you can sign up here.
The reading by Hilary Mantel will commence at 6pm (doors open at 5.30pm), followed by questions from the audience. Book signing and a drinks and canape reception will follow.We are grateful to the Honorable Society of the Middle Temple for hosting this event.
Book now or call us on 020 7762 6422.