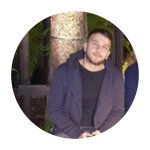 Rawaid
Kalisher Intern
Oct – Dec 2021
From the offset, I was treated with respect and dignity by everyone at JUSTICE. It was clear that they appreciated the challenges in working remotely. I was initially surprised by the nature of the tasks because I was immediately involved in meaningful work. I appreciated the tasks, be it drafting or legal research, and benefitted from the hands-on approach. I was carefully supervised by Tyrone, and this allowed me to work at my own pace and to learn. His feedback was immensely helpful in completing the tasks to a competent standard. I could not have asked for a better supervisor.  
This internship has exposed me to different areas of the criminal justice system and allowed me to develop my legal skills. I genuinely believe it has boosted my chances of obtaining a pupillage. It has already proven to be an excellent addition to my CV, and I believe it will open more doors for me going forward. I must also thank the Kalisher Trust for giving me this opportunity. I am very grateful to them for helping me to begin my career at the Bar!
Jazmine
Kalisher Trust Intern
Oct 2020 – Dec 2020
"When I discovered JUSTICE's criminal justice internship, I found myself in a period of having completed the BPTC but yet to obtain pupillage. I was looking for an opportunity to work on my legal skills and gain more of an understanding of the criminal justice system. Therefore, I was over the moon when I was offered an interview and quickly offered the position.
During my three months at JUSTICE, I was involved in complex and thought-provoking work. I assisted with research on the racial disparity working party report, various Government consultations and bills, including the CHIS Bill. Additionally, I was given the opportunity to work on my drafting skills in these areas. I was also lucky enough to attend virtual meetings with NGOs, Lords, and other members of the legal profession. Having studied law at University, on the bar course, and during the LLM, I had a basic understanding of legal processes and procedures. However, my internship at JUSTICE gave me the opportunity to truly evaluate our justice system and it allowed me to play a small part in ensuring fairness in such a broad range of areas.
Despite only being with JUSTICE for three months, I was made to feel part of the team straight away. There is such a positive working culture at JUSTICE where everybody is supported and valued. Initially, I was apprehensive about starting a new position remotely due to the pandemic. However, JUSTICE had already adapted to the new way of working and my transition into the team was seamless.
During my time at JUSTICE, I was offered pupillage to start in January. I believe that gaining an internship with such a well-regarded organisation contributed to my confidence, and working on such interesting projects was invaluable during my interviews. I will happily take everything I've learned forward as I start my legal career, and I hope to stay in contact with such a great team."
Jazmine is now a Pupil Barrister at Crown Chambers, Hull.
---
Siven
Kalisher Trust Intern
Oct 2019 – Dec 2019
"I was extremely pleased, yet surprised, that both the Kalisher Trust and JUSTICE offered me the opportunity to intern at the JUSTICE office. The position is usually only offered to BPTC graduates, whereas I had only recently graduated from the Graduate Diploma in Law – this greatly contributed to my confidence and self-belief.
My time as a Kalisher Intern in JUSTICE's criminal justice team has been immensely rewarding and has immersed me in high-level policy work. I have worked on a project looking into racial disparity in the youth justice system which has allowed me to learn a great deal about criminal law and the criminal justice system. I have conducted legal research into complex issues faced by the justice system, drafted several papers on topics such as distrust in BAME communities of criminal justice system, stop and search, community policing and pre-charge bail conditions (to name a few) and have been able to network and work with many well-known, inspirational people, including barristers, judges, academics and government departments.
The people I have worked with in the office have made me feel very welcome and comfortable, something that I had had apprehensions about prior to starting. I have been more than supported throughout my time at JUSTICE and have been given numerous opportunities to further my experience and skills, including marshalling HHJ Angela Rafferty QC at the Central Criminal Court and assisting with the Butler Law course at HMP Warren Hill which involves working with a group of inmates on issues in the criminal justice system and supporting them in their final projects. This has proved invaluable in informing and confirming my decision to pursue a career at the bar.
At the end of my Kalisher internship, JUSTICE kindly offered me the opportunity to continue to work for the organisation as a Legal Fellow, which I, without a second thought, accepted. No two days have been the same thus far; I continue to be inspired and mentally stimulated. I have learned more about myself and the justice system in the short time I have been here than I could have envisaged – it has been instrumental in my decision to continue in my pursuance of a legal career."
---
Rich
Kalisher Trust Intern
Oct 2018 – Dec 2018
"My experience as an Intern at JUSTICE has proved invaluable for two reasons. Firstly, from an early stage, I have been trusted with hands-on work which has a direct impact on the final reports produced by JUSTICE. As a result, the breadth and depth of my legal knowledge has been greatly improved, and it is has given me a foundation of expertise upon which I intend to develop a practice at the Criminal Bar. Secondly, and perhaps most importantly, the Staff and members of JUSTICE have been so encouraging, helpful and inspiring. Before my internship, the 'legal world' seemed alien and out-of-reach, and I had trouble ever imagining that I could adapt to it and become a barrister. However, my experiences at JUSTICE have changed this. From casually chatting to Supreme Court judges at JUSTICE events, to debating a niche point of law with the policy team in the office, my internship has given me the confidence to consider myself as a future barrister."
---

Pouneh
Legal Intern
2017 – 2018
"Working for JUSTICE as an intern was truly rewarding. When I look back on my time at JUSTICE, I am astounded by how much I learnt during my time in the office and from staff. The main focus of my internship was to support of the Working Party on Immigration and Asylum Appeals. I carried out research on a range of relevant areas, including Home Office decision-making, asylum appeal adjudication, non-compliance, and immigration detention and bail. To further my knowledge of the issues, I met with various barristers and solicitors and attended a hearing at the Supreme Court on 'out-of-country' immigration appeals. The work I conducted during my internship helped to identify areas for reform and shaped the discussions at meetings of Working Party members.
In addition to supporting the Immigration and Asylum Appeals Working Party, I helped with the final stages of JUSTICE's 'Improving Judicial Diversity' report and to contribute to its final publication.
All in all, I had a fantastic experience at JUSTICE and am grateful for the opportunity to work with an organisation that makes a tangible difference to improving access to justice. "
Pouneh is now a PhD Student at King's College London
---
Zoë
Legal Intern
2015 – 2016
"I had never done an internship before and didn't really know what to expect, except what the tele had taught me – that I would be mainly making tea and photocopying. I did make a lot of tea at JUSTICE, but only because I thoroughly enjoy making tea. From day one, I felt as though I was an integral part of the small team at JUSTICE. I was given real work to do, including legal research, drafting, attending meetings with the Legal Director, Jodie Blackstock, and helping out at JUSTICE events. Along side all of that, and despite being incredibly busy, staff found time to nurture my own education. It was the most instructive, enjoyable four months, a gateway into the legal world, and the real turning point in my quest for pupillage. I can't recommend it enough."
Zoë is now a Barrister at Red Lion Chambers – read more about Zoë's experience at JUSTICE here
---
Alastair
Legal Intern
2013
"My experience at JUSTICE was both fulfilling and enjoyable, and one from which I gained a huge amount. After graduating from university, I wanted to experience as much of the legal system as I could. Of all my opportunities, JUSTICE was unique in the breadth of issues on which it focused and the quality of the work that it produced – it was the perfect place for me to sharpen the full spectrum of skills I will need to succeed as a lawyer, and on a variety of issues which really matter. JUSTICE was described by the late Lord Bingham as "the legal conscience of the profession", but I think it is more than that. Not only has it helped build and develop a strong skeleton of a legal system through which good decisions can be made, but it has highlighted those issues at the heart of the system and guided them through the courts and Parliament. The effect working at JUSTICE has had on my understanding of, and appreciation of the law is remarkable.
I was fortunate enough to be at JUSTICE as it devised a new strategy to enable it to respond fully and effectively to the present challenges the justice system faces. I was able to fully contribute and directly influence the invaluable work JUSTICE was doing and I was encouraged to offer ideas at every opportunity. I left the organisation with a real sense of ownership and pride over the work I had done there. I would whole-heartedly recommend all within legal society to get as involved in JUSTICE's work as they can, be that as a member, a supporter or a volunteer. In particular, for lawyers just starting out, JUSTICE offers an unrivalled opportunity to sit side-by-side with eminent lawyers and help construct the system in which they will make their careers."
Alastair is now a Associate at Sherman and Sterling, and sits on the JUSTICE Board.