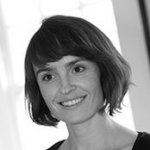 At the Bar, probably winning two leading challenges to the policy and practice of "Do Not Attempt Cardiopulmonary Resuscitation" Orders on behalf of patients and their families, which have ensured that patient rights to notification and consultation about crucial decisions affecting their end of life are respected.  It makes such a difference to people's experience of this already painful time in their lives.  The cases were pretty fiercely resisted by the hospitals involved and the Secretary of State for Health, making the wins all the more satisfying!
What do you think is the greatest challenge for women looking to access justice in the UK?

Challenges to access to justice are coming from all angles at the moment – cuts to legal aid, even in crucial areas like domestic violence, restrictions on judicial review, employment tribunal fees and the introduction of so-called "enhanced" civil court fees which can see a claimant have to stump up £10,000 just to issue a claim in the civil courts, to name a few examples.  It is a matter of great concern and there will come a point where such changes have a cumulative effect of undermining the rule of law in the UK, something we tend to think is an issue for other countries but not here.
Looking back on your career, how far do you think the UK has come towards gender parity in the legal profession?

The proportion of women in the top ranks of the judiciary is by no means exemplary, although there has been gradual improvement in the number of women judges in England and Wales.  By contrast, in my native Australia there have been five judges in our highest court, three are incumbents.  Pleasingly my own chambers has lot of female QCs, but the issue of gender parity and barriers to women maintaining their careers remains a constant topic among my peers in Chambers and in the profession more widely.  As more and more women enter the profession, the problem at the top becomes ever more stark.
Who, or what, inspires you most and why?

On a personal level, musicians and writers – because they capture the essence of life and can make my heart stop!  On a professional level, any number of female public law and human rights QCs.  It's easier than ever to see them in action – you can have "Supreme Court Live" running on your computer in the background and dip in and out of their arguments.  It's also a great way to see different advocacy styles.
What have you discovered during your career which you would have benefitted from knowing as a student?
That law is a diverse profession – I don't mean in terms of gender diversity, but the diversity of types of work, workplaces and styles of working.  Think about your temperament and working style, and the kind of people you'd like to share your working life with, as much as the content and intellectual side of choosing an area of law.
---
Join us on 19 March 2016 for our Annual Student Conference to hear Andrea Coomber, Director of JUSTICE, in conversation with Shami Chakrabarti, Director of Liberty. Sign up now.
Messages from our Director and Chair|Women and The Law|Rights of Women Legal Aid Case Note|Interview Collection