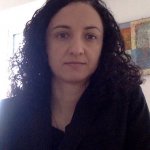 At the ICJ we work with national judges and lawyers in many countries, and some of the best days are in meetings or workshops, when we are analysing how international human rights law applies to a national situation and you see someone being persuaded, or working out how to use international law to take a case or defend a client.
Of course some of the most memorable days are when there is a decision that really strengthens human rights. The day we got the European Court of Human Rights decision in the El-Masry case – in which the ICJ intervened – finding that complicity in the renditions system violated the Convention, was a very good day. For me, judgments like that, that apply and advance the law to protect human rights on issues that national legal systems have failed to address, are a vindication of the international human rights system.
What do you think are the greatest global challenges for women looking to access justice?
The barriers to accessing justice are huge for most women, in most places. The first is that, in many countries, the law still provides inadequate protection – for example against gender inequality, sexual or domestic violence – or there are inadequate procedures to access remedies or accountability through the courts.
Even where the legal frameworks exist, discriminatory attitudes or assumptions by the police, prosecutors and judges can mean that crimes against women are not taken seriously or adequately investigated, that women are discouraged from reporting crimes or pursuing prosecutions, and that perpetrators escape accountability.
The practical challenges are also very significant. They include poverty, lack of information about rights and the absence of legal advice and legal aid, but also limitations on freedom to travel to court or unavailability of transport to access legal advice.  Even where legal aid is available in theory, it might not be safe to avail of it, or women might not be able to rely on lawyers to be aware of and sensitive to violations of their rights.
How important do you think gender parity is for the legal profession?
As in every profession, it's essential to have women represented equally with men, including at the most senior levels, and that battle is very far from won.  Globally, only about 25% of judges are women, and the figure is much lower for senior judges.
Equal representation of women in the legal professions is important if women are to have confidence in the legal system to protect their rights. I think it's particularly necessary for the credibility of the judiciary, as one of the branches of state power, to be representative of society and to have a balanced composition of women and men at all levels.
Who, or what, inspires you most and why?
When I was a student I was inspired by lawyers like Mary Robinson, who fought through the Irish courts for rights of access to contraception, abortion and against the criminalization of homosexuality in the face of deep hostility from the political establishment, not to mention the Catholic Church, which was extremely powerful in Ireland then.  Those cases showed how the law, and human rights law, could be applied to change society – even if it happened slowly – against all the odds.
In my work with the ICJ, I'm inspired by lawyers we work with who strive to defend the rights of their clients in countries where the rule of law is weak, and where access to a lawyer is one of the few safeguards against torture, arbitrary detention, or unfair trial.  The commitment of those lawyers, who routinely show up at police stations and in court, knowing that their personal safety is at risk, or that they could be arrested or harassed themselves, is impressive.  A large proportion of them are women.
What have you discovered during your career which you would have benefitted from knowing as a student?
Although I was very interested in international law from the start, I would definitely have benefited from studying more comparative law at an earlier stage. Having said that, one thing I have discovered is how much of the national law I studied – Irish law in my case – is indirectly relevant and useful to working in international human rights law. I find myself regularly trying to remember how Irish criminal procedure works, or how the Constitution is applied, as a point of comparison in analyzing other national systems.
JUSTICE is proud to be the UK Branch of the International Commission of Jurists.  Tell us about how the ICJ works with women in the law worldwide.
Globally, as well as at regional levels – for example in Africa and the Middle East – the ICJ is bringing together women judges and lawyers from different jurisdictions to discuss and analyse the obstacles they have faced in their work and careers, and how to ensure women's full and equal participation in the judiciary and legal profession. The findings from those discussions were gathered in a publication "Women and the World's Judiciaries: Identifying Key Challenges and Opportunities" of 2013. Most recently, last year, the ICJ's work with women lawyers and human rights defenders in Africa led to a reflection paper "Drivers of Change" that analysed the significant challenges for women working with the law and Africa, and made recommendations for how to overcome them.
---
Join us on 19 March 2016 for our Annual Student Conference to hear Andrea Coomber, Director of JUSTICE, in conversation with Shami Chakrabarti, Director of Liberty. Sign up now.
Messages from our Director and Chair|Women and The Law|Rights of Women Legal Aid Case Note|Interview Collection