Runners from across the legal profession, as well as their clients, took part in the Royal Parks Foundation Half Marathon in London on Sunday 9 October.
The fantastic team of runners covered 13.1miles each and have raised over £13,800 so far. These are invaluable funds for JUSTICE and will particularly help finance a new Mental Health Working Group, as well as the charity's other work.
The team who has raised the most money is Berwin Leighton Paisner (BLP) with over £8,100 of
donations and the leading individual fundraiser is Andrew Street, from BLP, who has raised over £2,000.
Thank you to all our runners from Berwin Leighton Paisner: Jennifer Varley, Anthony Lennox, Andrew Street, Aaron Stephens, Rebecca Wardle, Clare Reeve; from the American Bar Association: Rabiah Burks, Yolanda Lee, Kevin Scruggs, William Shepherd; from Brown Rudnick: Emma Price, Bryce McCullagh, Jane Colston; from BCL Solicitors LLP: Shaul Brazil, Anoushka Warlow; from Kobre & Kim: Nate Barber, James Booth, Chris Howitt, Carlos Pires; from State Street: Paul Laffan; from Edmonds Marshall McMahon: Kate McMahon; from Corker Binning: Jessica Parker and from Ernst & Young: Mathieu van Ravenstein.
Also to those unable to take part in the final run but who trained and raised money for JUSTICE: Caroline Shepherd, Nadia Morgan and Nathan Willmott.
On Monday 10 October JUSTICE was happy to be able to congratulate some of these runners in person at a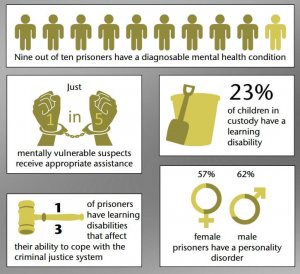 drinks reception held at Australia House in London.
The legal system can let down some of the most vulnerable in society. Too few people receive the fair treatment they deserve from the moment they become a suspect. Currently, 23% of children in custody meet the threshold for learning disabilities. 57% of female and 62% of male prisoners have a personality disorder.
To sustain JUSTICE's crucial work in this area, and elsewhere, we have a fundraising target of £20,000 and are making one final push for the finish line. JUSTICE is very grateful to everyone who has already given their support.
If you would like to make a donation, please do so using here at the TeamJUSTICE page.