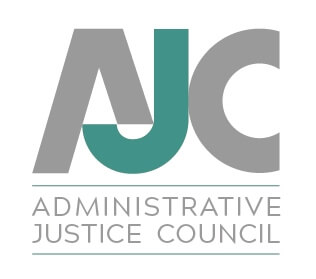 The Administrative Justice Council held its first meeting at Freshfields LLP in London on Friday 13 July 2018.  Forty members from across the administrative justice landscape came together to discuss issues including the courts and tribunal's reform programme, the ombudsman system, administrative justice in devolved administrations and the Council's priorities for the year ahead.
The Administrative Justice Council (AJC) is the successor body to the Administrative Justice Forum and provides oversight and advice to administrative justice across the UK. It is chaired by the Right Honourable Sir Ernest Ryder, Senior President of Tribunals, and the Secretariat is provided by JUSTICE, a law reform and human rights organisation.  Grounded in grass roots experience and academic research, the AJC will advise ministers, government, and the judiciary on how to improve the administrative justice system and ensure that it is accessible, fair and efficient for users.
The AJC is supported by an Academic and Pro Bono Panel which will provide research and carry out projects relating to specific areas of administrative justice.  The work of the Academic Panel is already underway, with working groups focussed on: tribunal modernisation; decision-making and procedures; ombudsman reform and data access for civil and administrative justice research.  The Pro Bono Panel have also identified a number of projects concerning fairness and effective access to justice, through their work with clients.
Speaking after the meeting, the Chair Sir Ernest Ryder said:
"The administrative justice system affects millions of people, including society's most vulnerable.  The Administrative Justice Council brings together and challenges its members to identify practical evidenced-based recommendations to improve decision-making and the remedies which are available.  Today's meeting saw a commitment to a stronger, more accessible administrative justice system, and I look forward to leading and working with the Council towards this shared vision in the months and years ahead."
The Council will meet bi-annually and the minutes for their meetings will be published on the JUSTICE website at https://justice.org.uk/ajc/.
---